Awards Entries - Installation Design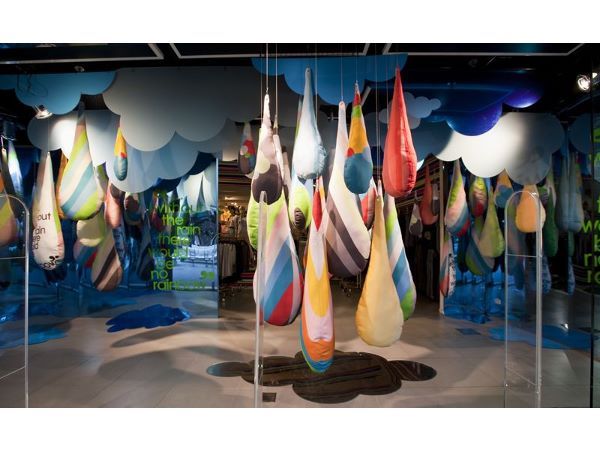 Outspoken, outlandish, larger than life and art like the 'Sportsgirl Suite' is an innovative example of multi disciplinary practice in a ground-breaking experiment. This series of installations over the course of approx. 2 years provides the newest examples of retail theatre. A month by month programme of collaborative installations in the 'stage areas' of two fashion flagships. These installations are evidence that the power of the retail shop front, as an interactive space for expressions of creativity and customer interaction is growing in relevance.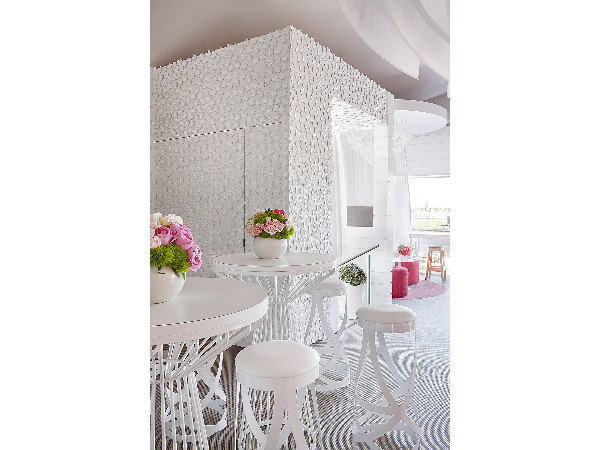 Evoking a Miami beach club theme, the Tabcorp Birdcage Marquee combines white lining boards juxtapose bright coloured furnishings to portray an exuberant environment for the spring carnival.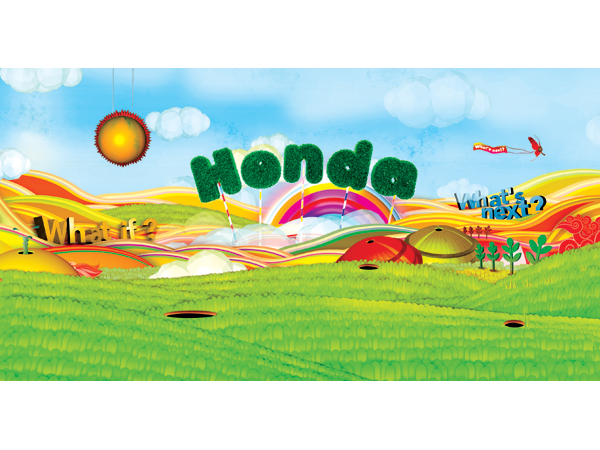 Boffswana and DTDigital combined with Honda Australia to create an Australian first Interactive 'Dream Wall' Installation for the Australian International Motor Show. Inspired by Honda's marketing position statement "The Power of Dreams", the Dream Wall was produced to allow visitors to create their own Dreams using their smile. Cutting-edge facial recognition and emotion sensing technology was used to power 10,000 dreams in an Australian first emotion recognition installation. Credit to the project's success, the installation will go on to tour to other Australia and international motor shows.
To create a gallery dedicated to the sport of thoroughbred horseracing and splice it into the recently completed first and second stages of the National Sports Museum development.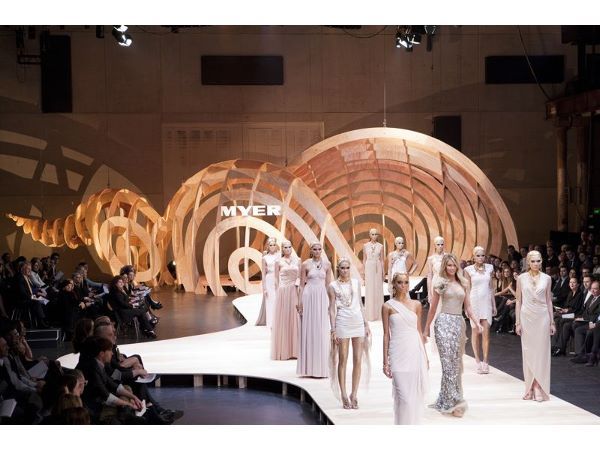 Shells, the architects of the ocean, their organic forms & intricate chambers have provided an inspiring set environment for Myer Spring Summer Collection Launch 2010/2011. The models made their way from the chamber of the triton shell onto the blonded boardwalk, past the island & down onto the shore. The giant shell 18metres x 5metres was created using 2000 precisely cut pieces of pine intricately worked together to create a stunning shell, silhouetted with incredible lighting effects. It sets the benchmark for retail expression & moves beyond the retail world to create an artpiece relevant to all design areas.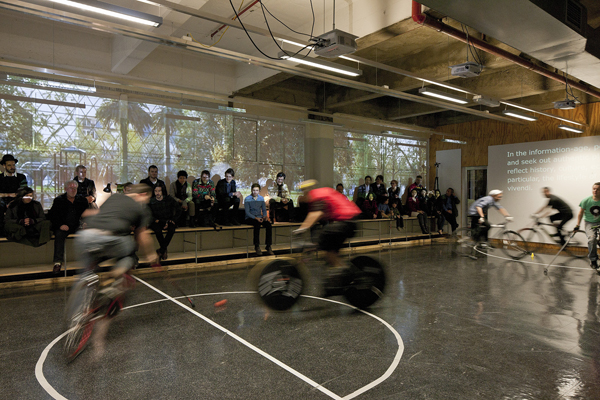 Matchpoint.Melbourne was an exhibition and series of events that presented the public with a novel proposal to enrich Melbourne's urban culture. The event uncovered grassroots sports like bike polo and laneway cricket, showing the potential to create a more vibrant and participatory urban environment by integrating these and other popular leisure activities into public space through architectural design interventions, and how this could extend the international reputation Melbourne already gains through hosting major sports events. The exhibition offered visitors an immersive experience that simulated how the proposal could play out in the city and enable them to become active participants.
CATEGORIES 2010
Space
Visual
Object
Fashion
Experiences