Fashion Design - Accessories and Jewellery
Why Enter
Whether you are a design creator or a design commissioner you can make your mark on the Melbourne design scene by entering the Melbourne Design Awards.

Design Creator
• Gain recognition for your design achievement
• Increase awareness of your work and gain design public and peer comment
• Increased exposure to your potential customers and clients
• Bench mark your work with your peers
• Opportunity to gain national publicity and exposure

Design Commissioner
• Provides a mark of distinction for your product
• Further evidence of excellence in product development
• Bench mark your product with those of your peers
• Increased exposure of your brand / product
• Opportunity to gain national publicity and exposure

Description
This award recognises a component or overall product. Consideration given to all aspects that relate to human usage, aesthetics, selection of materials, and resolution of the overall function.
Judging Note : Judging for this category will be finalised on Monday 27th August and Finalists will be announced on Tuesday 28th August.

Current entries
Fashion Design - Accessories and Jewellery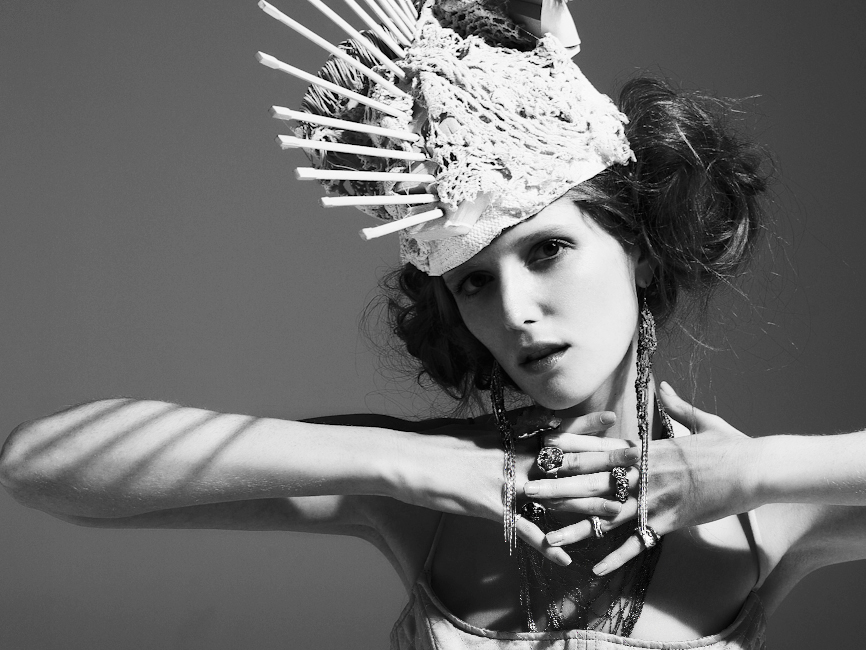 Since receiving the Young Designer Award for Accessories in Germany during Mercedes-Benz Berlin Fashion Week last year, MARIPOSSA has fast become recognised as a unique label that blurs the line between metal and fabric, jewellery and accessory. Our broad mission in creating this collection was to expand our portfolio of signature woven pieces whilst continuing to push the boundaries of the common methods employed in using traditional materials for crocheting, knitting and weaving. Each and every Maripossa piece is designed and made by hand in Australia utilising various hand weaving and dip dyeing techniques.
Fashion Design - Accessories and Jewellery
PCD Elements - Designer Eyewear Collection. Handcrafted jewellery for the face, inspired by beautiful and functional elements for everyday pleasure. PCD Elements is an exclusive range of limited edition, titanium and sterling silver eyewear. The collection offers balance and styling, delivering elegant and enduring eyewear. The construction methodology is unique to PCD with the hinge element as the identifying feature, reinforcing strength whilst being integral to the overall chic design. 5 styles, 5 colours, 25 possibilities.
Fashion Design - Accessories and Jewellery
The handbags and wallets from the Etiquette Winter 2012 Collection, serve above and beyond the necessary function of a practical accessory. Each Etiquette handbag or wallet is a portable piece of art, a faithful companion, a container of treasures and a keeper of secrets. The designs are conspicuous creations; they are noticeable and admirable. There is an element of surprise in each piece, and this surprise, is ironically steady throughout the Collection. Using rare vintage leathers and new sustainable materials, each part of the design is unique and exclusive. Style and quality sit at the heart of Etiquette Handbags & Wallets. They apply these ideals to every detail of everything they do, from conception of design to completion of product.
Fashion Design - Accessories and Jewellery
The editor of Marie Claire Australia recently lauded fashion's current flirtation with Art Deco; the opulent, vintage-inspired chic designs, combining jewels and delicate detailing! Melbourne-based designer Alpa Patel loves standout pieces, bold accessories and clever mixes of texture – ribbons, metal, beads and leather – which she combined with her love for old world opulence. Consumed by worrying about where vintage pieces go to when they die and indeed how to resurrect them, Alpa hit upon an idea to perennialise jewellery: to create something new from something old. She sources vintage jewellery from around the world and also custom fabricates some components with the idea of bring them all together in one multi-generational piece. The range is not so much created or constructed, but discovered out of reclaimed jewellery and material, each then lovingly handmade to an exacting standard of detail. Jewellery can be pleasurable and meaningful, or meaningful because it's pleasurable. And that's Alpa's overarching idea – to make the pleasurable continuously meaningful.
Fashion Design - Accessories and Jewellery
From the Melbourne studio of celebrated artist and designer Simone LeAmon Limited Over is a special edition of bangles in 316 stainless steel and bronze. Commemorating the manufacture of the 'two-piece cricket ball' for which the Melbourne manufacturing sector was once renowned, Limited Over marks the tenth anniversary of Simone LeAmon's internationally acclaimed Bowling Arm bangles, which turn the leather by-product from the two-piece cricket ball into a fashion accessory. Available in three sizes and two variations 'Grubber' and 'Popper' the Limited Over bangles are prepared from artisan moulds of the cricket ball waste and cast using the lost-wax method. Limited Over is a reminder of how place and manufacturing traditions can embed design production with cultural identity.
Fashion Design - Accessories and Jewellery
The ocean and its beaches inspire my work. Exploring beaches and collecting fragments from the ocean was a frequent activity of my childhood. As I have creatively grown and established myself as an artist and a jeweler, there has remained a heavy influence of the fascination of the ocean identifiable in my practice. This collection has developed along side this passion. I have aimed to create jewellery that calls attention to the treasures of the ocean. Teaming found porcelain and sterling silver to create one off pieces that frame the fragments, accentuate the weathered appearance and celebrates the organic shapes of the found porcelain pieces caused by the effects of the ocean. This jewellery collection offers handmade, unique and one-off pieces reflecting the unique quality of the material used to create them. Hoping to offer the wearer in return a unique experience with such 'treasures'.
Fashion Design - Accessories and Jewellery
Our Dots, Zags and Melting Ice Cream Bag mini-range was inspired by a desire to combine sustainable design with bold, contemporary prints. Too often when people think of sustainable fashion items they conjure up images of muted tones. We decided to turn this idea on its head. Our tote bags are big and roomy with a handy inside pocket to store your goodies! The Melting Ice Cream Mini Bags could really have a zillion uses - purse, make up bag, travel pouch, clutch bag or to just brighten up your bathroom counter! This particular range was designed by Jess Wright in conjunction with Harvest Textiles.
Fashion Design - Accessories and Jewellery
Zabé is a new fashion jewellery label that mixes amazing swarovski crystals and pearls, with stunning natural gemstones. The result is a totally unique mix of colours, sparkle and quality. Being handcrafted right here in Melbourne, zabé brings the best of the Melbourne fashion landscape to the masses with its affordable range of high quality accessories. With a sweet tooth for Swarovski and natural gem stones, zabé is an accessories label everyone loves.
CATEGORIES
Marketplace Categories
Space
Visual
Object
Experience
Fashion